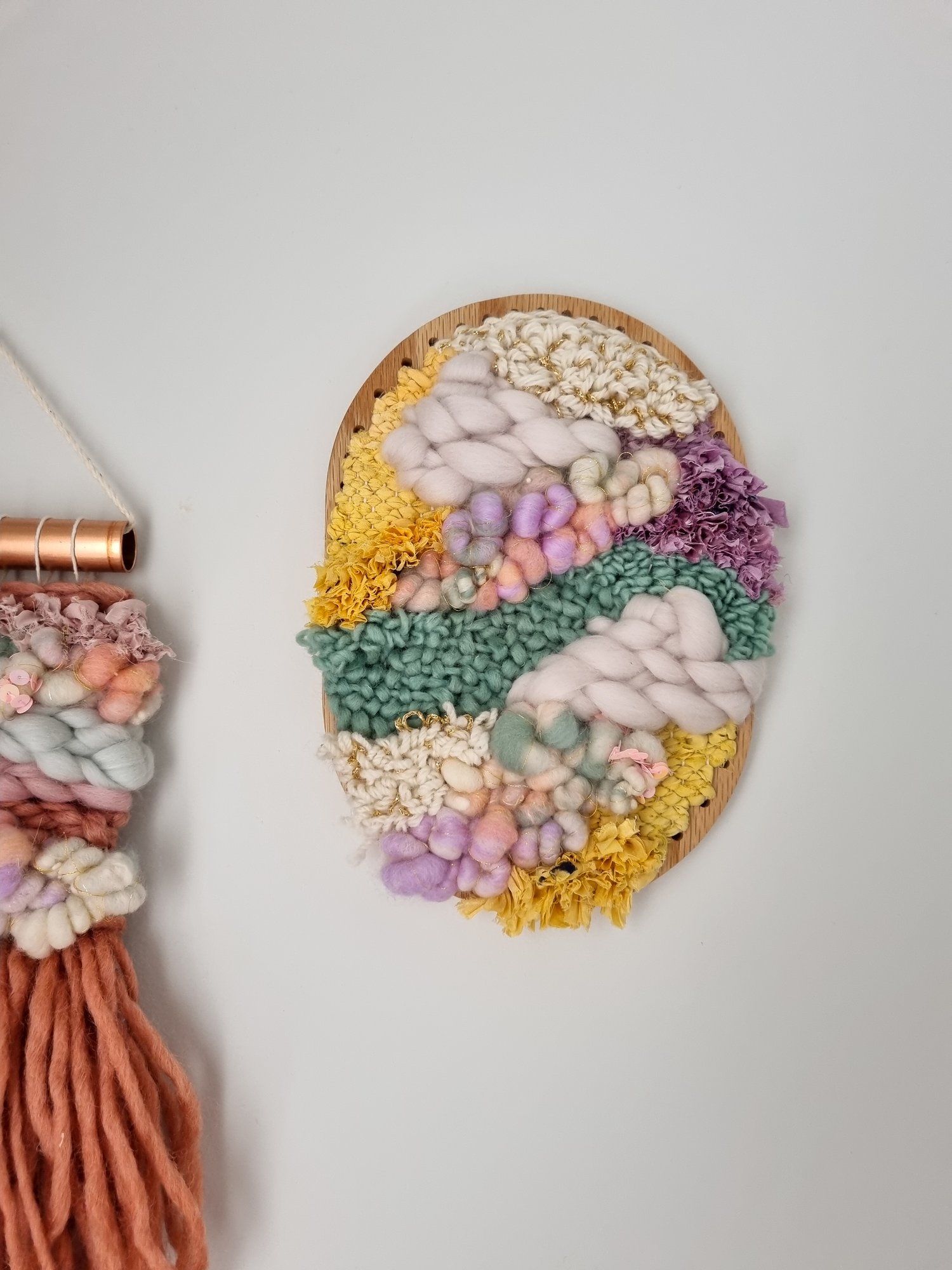 Oval Loom Weave - SUNDAE
'Sundae' is a playful burst of colour for any wall of your home. Woven using wool yarn, silk ribbon, and one of a kind handspun on an oak loom frame, Sundae is full of texture.
This oval loom weave measures 17cm wide by 24cm long and is READY TO SHIP.
**Please note that, although every effort is made to photograph my items accurately, I cannot guarantee every computer monitor will accurately depict the actual color of the merchandise. Please contact me with any questions about the color or size of any item before purchasing**