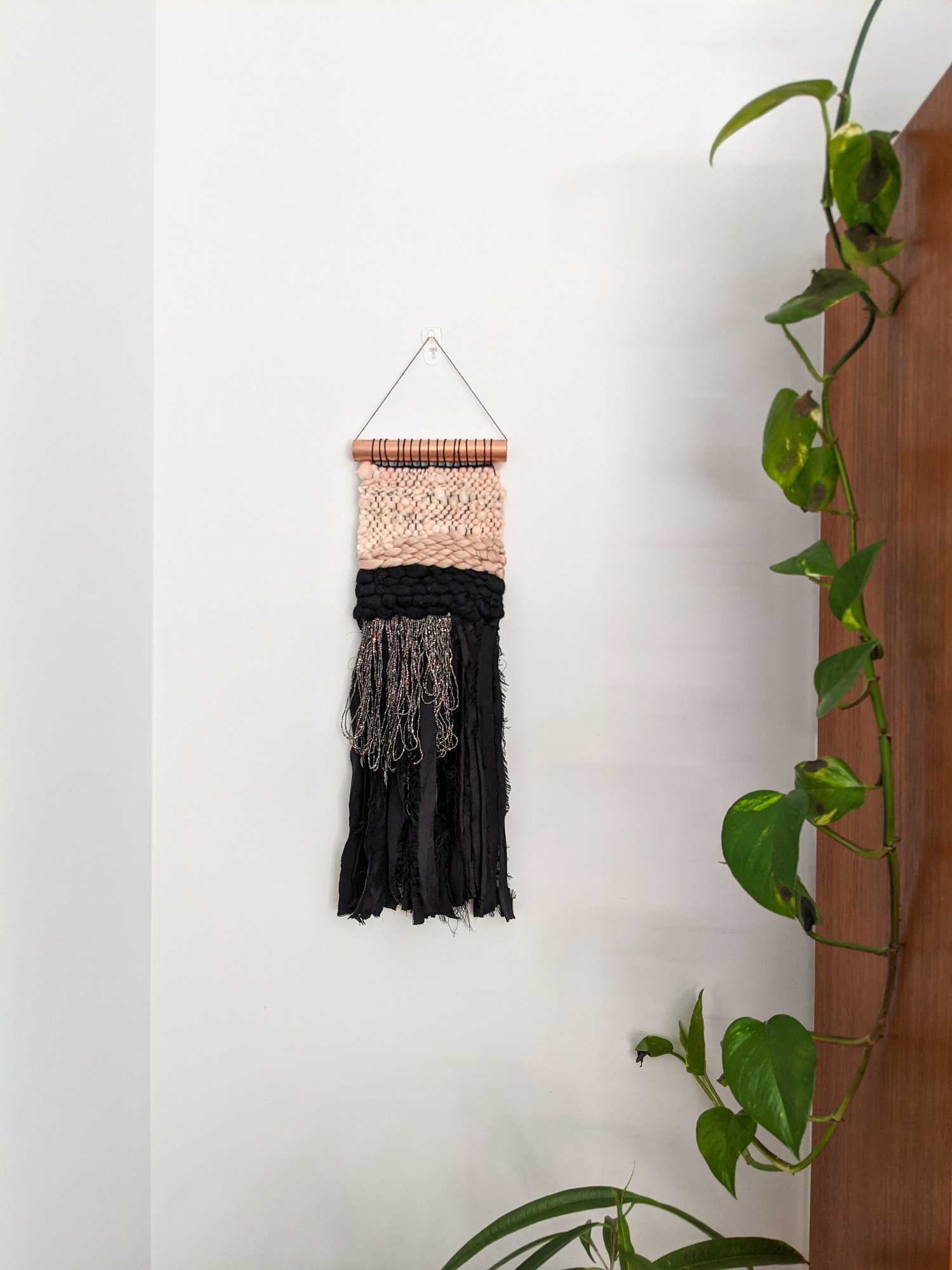 Mini Woven Wall Hanging - AUDREY
Simple and refined but still full of texture, AUDREY could be the perfect piece for your home. It has been carefully woven using one of a kind hand spun yarn, merino wool, silk ribbon and viscose yarn.
This fibre art piece full of texture and visual interest and would be a beautiful addition to a nursery or bedroom. Include it as part of a gallery wall, or let is stand by itself as a statement piece.
Hanging from a polished copper tube, the weaving measures approximately 13cm wide and 42cm long and is READY TO SHIP
**Please note that, although every effort is made to photograph my items accurately, I cannot guarantee every computer monitor will accurately depict the actual color of the merchandise. Please contact me with any questions about the color or size of any item before purchasing**