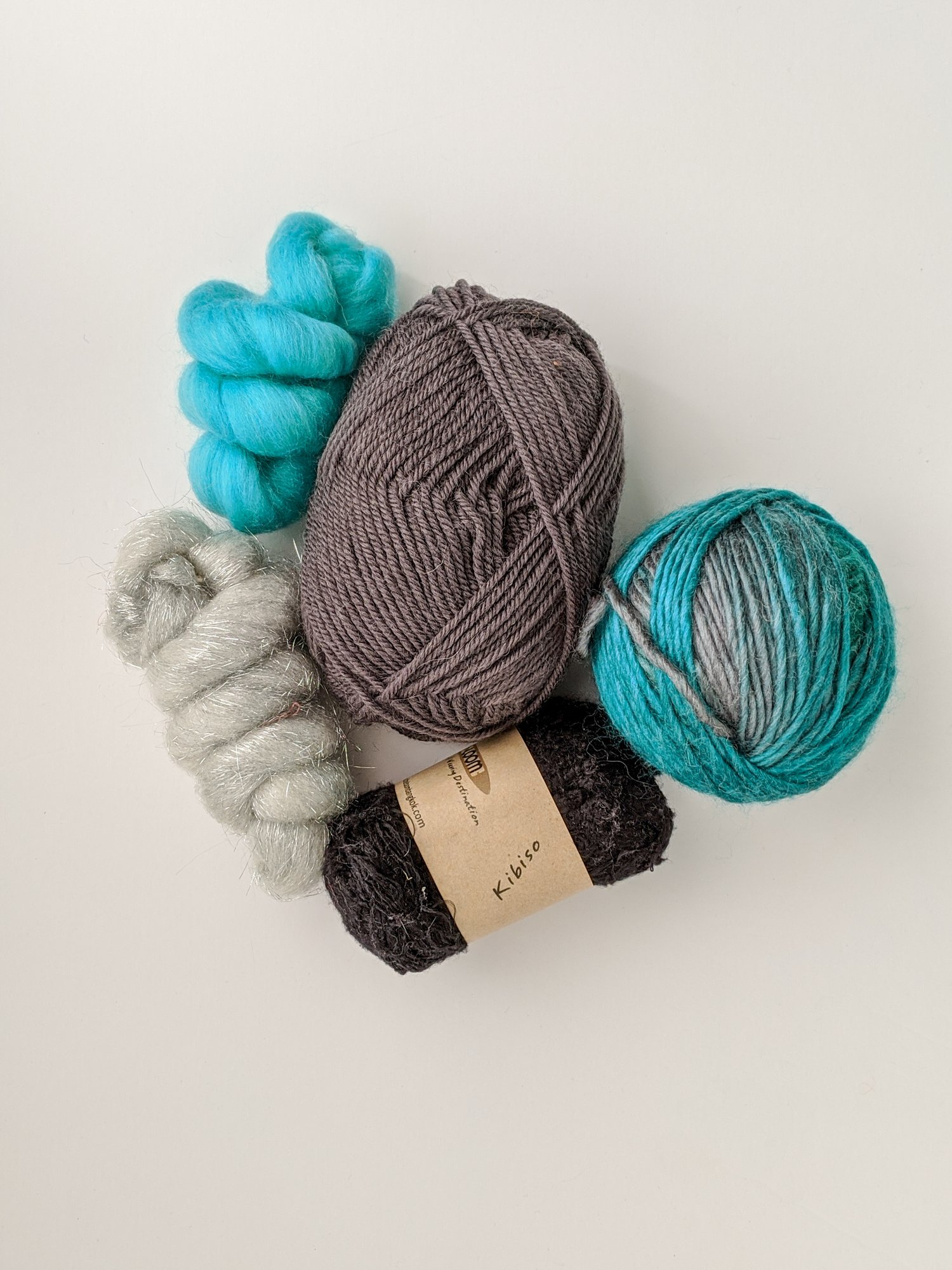 Small Fibre Pack
Curated fibre packs for you to create your own woven wall hanging!
These packs contain enough yarn and fibre to create a small to medium wall hanging, or add to them using your own yarn stash to weave a larger art piece.
Each pack is different and may contain a combination of any (but not all) of the following - handspun yarn, hand-dyed wool, cotton, roving, silk ribbon and commercial yarns.
Please refer to photos, each pack is sold separately. **Please also note that, although every effort is made to photograph my items accurately, I cannot guarantee every computer monitor will accurately depict the actual color of the merchandise. Please contact me with any questions about the color or size of any item before purchasing**