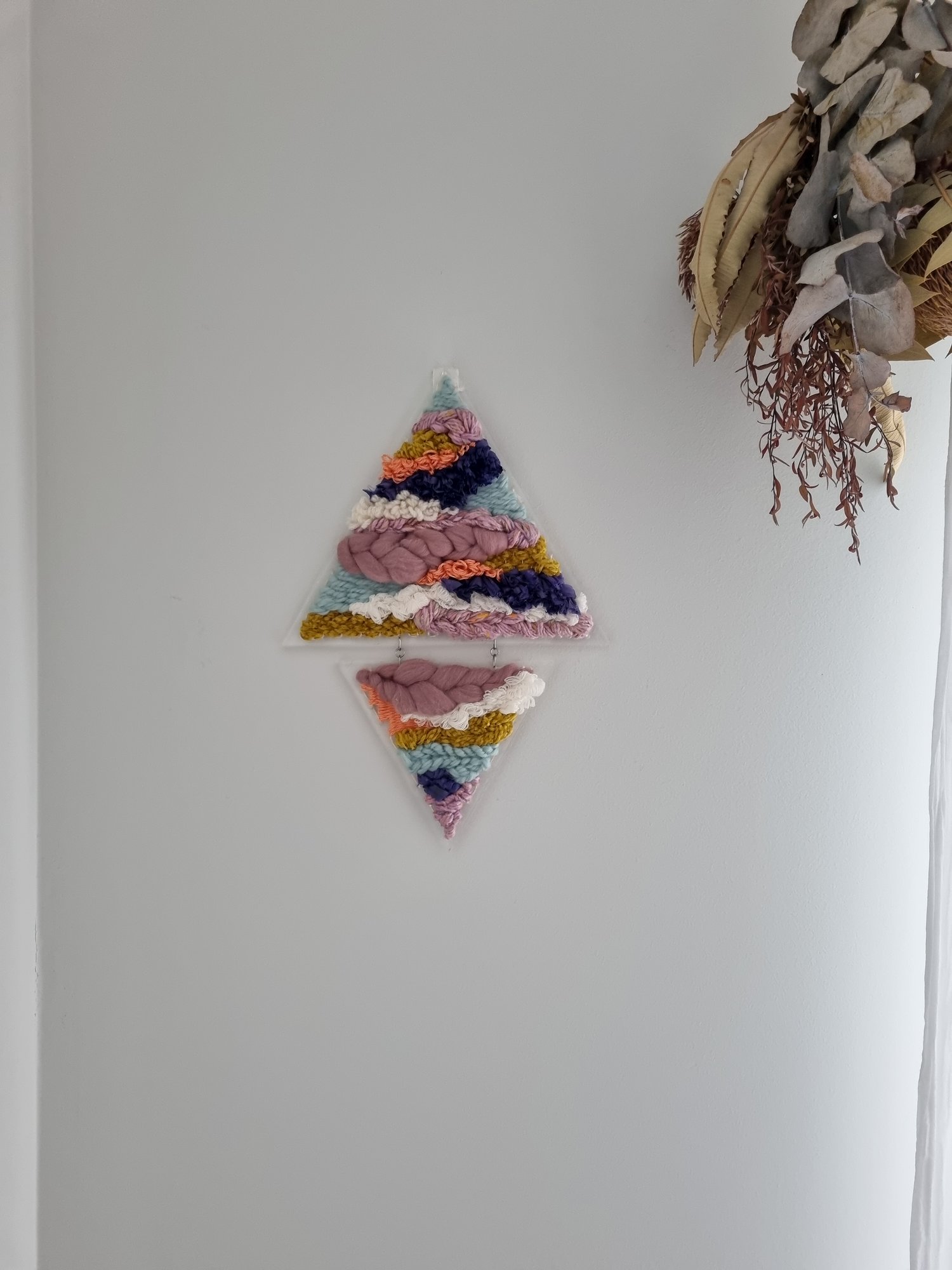 Double Triangle Weave- Tutti Frutti
Refined enough to be at home in a shared living space, while still playful enough to appeal to little ones imaginations, 'Tutti Frutti' will add fun to your walls.
Approx 30.5cm high and 20.5cm at its widest. Perfect for a gallery wall or as a statement by itself
Full of hand woven texture using wool roving, recycled sari silk yarn, handspun and commercial yarns with a perspex loom frame. It is READY TO SHIP!
**Please note that, although every effort is made to photograph my items accurately, I cannot guarantee every computer monitor will accurately depict the actual color of the merchandise. Please contact me with any questions about the color or size of any item before purchasing**