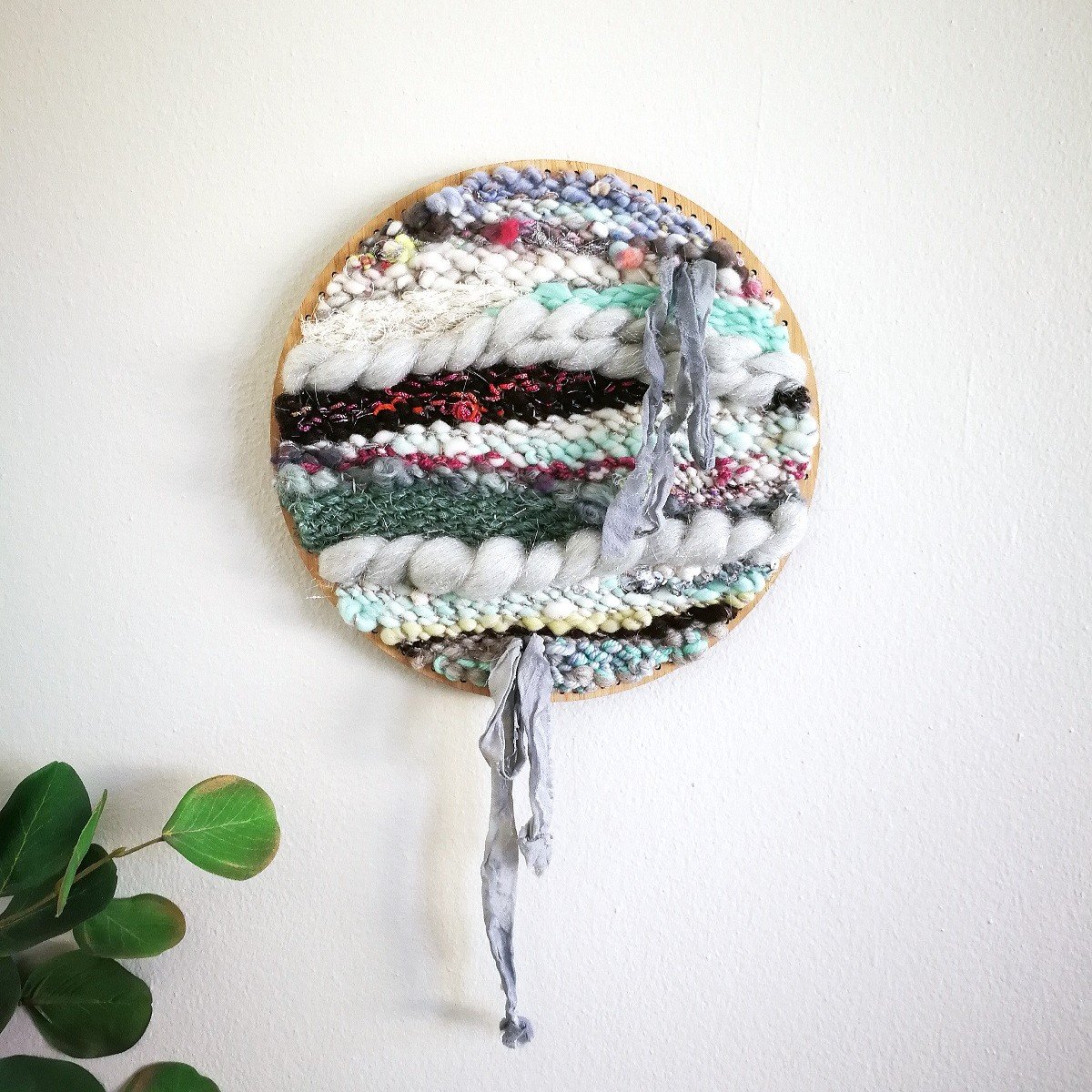 Circle Loom Weaving - JUNO
This round wall hanging is framed by the loom it was woven on. A perfect addition to your home's decor, the handwoven texture of 'Juno' is sure to delight and spark many conversations as you discover more details each time you look at it!
Measures approx 23cm in diameter and 38cm long. It is woven on an FSC certified bamboo loom and is READY TO SHIP.